Inside Chouette : Cream Eyewear 🕶
At Chouette, the environment and childhood are topics close to our hearts, so why not talk about both? 😍
Cream Eyewear is an eyewear brand for children. Founded in April 2021, with the desire to protect the eyes of the future with durable and protective eyewear produced in an environmentally friendly manner.
The goal being to create frames that match the faces of children around the world! ✅
💡 How do they do it?
Cream Eyewear chose to use True Grass, a new and inspiring material from Taiwan. It is made from grass fibers and recycled plastic bottles. Grass is a waste product of the rice industry. After harvesting, they cut the grass and make it into fibers. ♻
These fibers are mixed with recycled plastics from the food industry and become pellets.
🕶 The company makes frames using an injection molding technique.
So, no leftover material from the cutouts, and this material doesn't need to be dirty after processing like fading or polishing. 🕶
For strength and the best fit of the frame, the company uses stainless steel components. These are Flex hinges. Just like after practicing yoga, they can bend with 11%. This brings comfort and durability to the frames.
The lenses used are protective, environmentally friendly and cover 100% of UV light. This means UVA and UVB. Complies with European standards.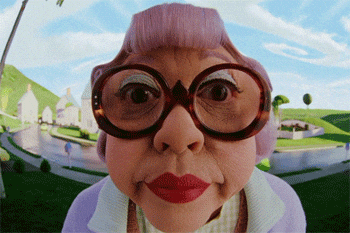 💚 An innovative idea to offer children's glasses that are accessible to all, and that respect the environment!
"Making finger-licking sunglasses for the eyes of the future"
Site web : creameyewear.com
Instagram : creameyewear